How Mid Life Fabulous Came To Be​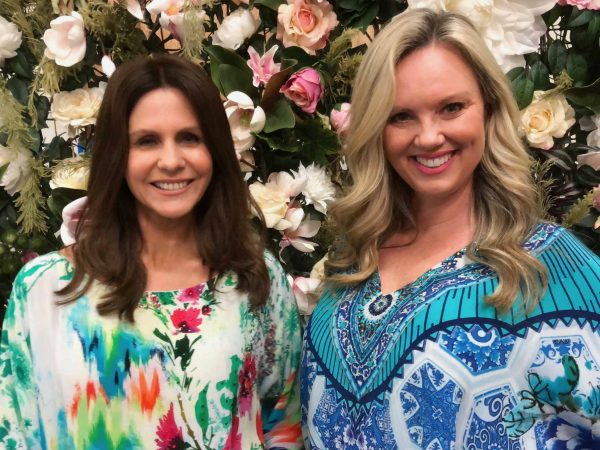 Tina and Simone make a great team. They are fun, loud, social but very down to earth Aussie gals.  They both just love life and try to make the best out of every situation.
With a lot in common, both are intelligent with a sense of humour and a passion for fashion,
beauty, food, travel and all things fabulous.
Working together as models for the past 7 years at the Home Shopping Network, showing everything from makeup, skincare, haircare, fashion, shapewear, shoes and fitness equipment, the girls became came solid friends.
Both in their 50's and popular with their viewers the girls found they were being asked a lot of questions by their viewers regarding styling, fashion and beauty tips as well as how and where they found out about fun things to do and places to go.
They thought why not share this information not only with our customers but other mid lifers who were looking for advice as well.
The girls are the perfect role model to reach out to 'mid-lifers' not only because of their age but their long careers in the modelling industry where they have picked up tips and tricks from some of the best in the business and they would love to share it with you.
In 2018, an exciting opportunity arose when the girls applied and came very close to being selected as presenters for the popular Channel 9 television show Travel Guides. An incredible opportunity was before them where they could see all their dreams come true. They would be role models for women in their 50's showing them all the great things you can still do when you are in your mid-life and help them to enjoy life to the fullest through travel, fashion and fun. Unfortunately, the girls didn't make it on the show but realising they still had something to offer other women their age, they created Mid Life Fabulous in order to share their knowledge and love of life with you.
Tina and Simone believe that adding up the years IS fabulous so why not celebrate mid-life by embracing it and living it to the fullest.
They hope you enjoy their website.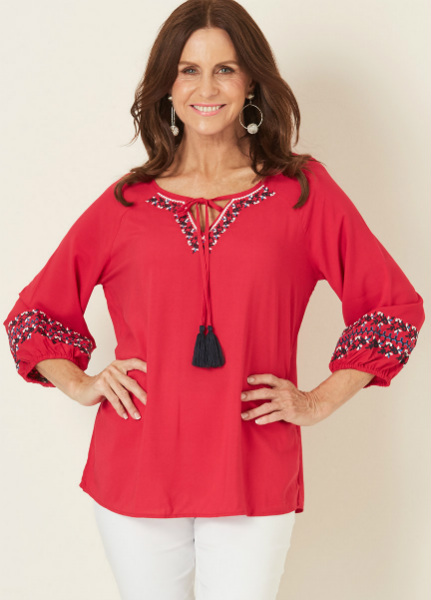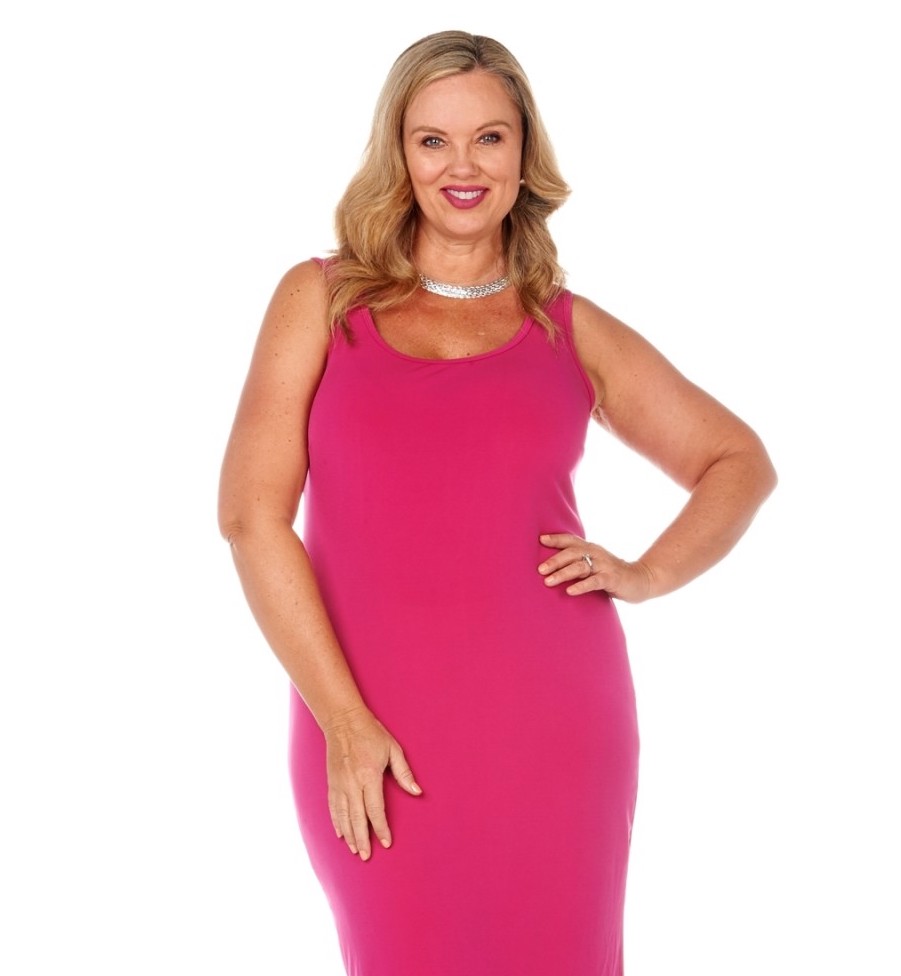 Simone was born and raised in Sydney and now in her mid-50's, Simone has had over 35 years' experience in the fashion and modelling industry.
After winning the title of Miss Universe Australia in 1983 and representing her country at the Miss Universe Pageant in St Louis Missouri USA, Simone went on to have a long and successful career as one of Sydney's top commercial models.
Mainly working in television and advertising campaigns, Simone's clients included the Australian Tourist commission with Paul Hogan, Playtex, American Express, Bounty chocolate, Coke and David Jones just to name a few.
She has also had a long career working in the fashion retail industry managing stores for renowned Australian fashion brands Simona, Portmans, Jacqui E, Country Road, Witchery and Trenery. It was here Simone really discovered her talent for Styling and pulling together looks for not only herself but also for others. Being able to enhance everyone's personal style and bringing out the best "you" in "you".
Simone still works as a mature model represented by Bella Management in Sydney. Her regular clients include the Home Shopping Network and well-known women's fashion label Millers. She also recently walked for the David Jones Spring Summer 2018 launch.
Grateful to have led a full and happy life surrounded by her family and friends. She believes that by our mid 50's we have gained wisdom and a new sense of confidence that has come from experiencing many of life's challenges. She also believes that mid-life is a great time to be alive.
Simone has three adult children and currently resides on Sydney's Northern Beaches with her partner of 10 years.
She is looking forward to sharing Mid Life Fabulous with you.
Simmy's Top is from Millers 
Tina was born and raised in Sydney and now in her early 50's, Tina has had over 35 years' experience as a successful model and business woman.
At the age of 15 year she was discovered by the famous fashion designer and TV personality, Alex Perry. She went on to have a successful career as one of Sydney's leading models both here and overseas. Tina has walked many a catwalk and graced the covers of magazines such as Inside Sport and Australian Women's Forum. She also appeared in TV commercials for well-known brands
Coca Cola, McDonalds, Asics and many more.
During her modelling career Tina also owned and ran a very successful promotional agency. With over 200 models on the books, Tina's busy agency worked regularly with major clients
Shell, Toyota, Lexus, Fosters and Pepsi. 
After the success of her agency and realising she had a talent for business Tina made the move from modelling to the corporate world where she started an Events Management, Promotions and Sponsorship business with Olympian Alex Watson.  Events companies were a rarity back then and the business quickly expanded leading to a successful partnership with Australian tennis legend John Newcombe. Tina ran the Special Events division working at major events, one being the Sydney Olympics for clients such as Fila, Comm Bank, Optus, NRMA and Nokia.  
During this time Tina also became a consultant to an event company in the USA with her major client being MasterCard. Tina is still working for MorEvents/Mastercard to this day, running VIP programs at major events all around the world.
Now back working in Sydney as a mature 'curve' model and works regularly at the home shopping network where she is a customer favourite.
Tina brings a wealth of knowledge and life experience to Mid Life Fabulous and can't wait to share it with you.
She currently lives in Sydney's Inner West with her husband and dog Fluffy who rules the house!