What Is Collagen And Why Is It Good For My Skin?
Collagen is the buzz word right now and with good cause but what exactly is Collagen and why is it good for my skin?
Collagen is the protein in our body that gives our skin structure, giving us a smoother appearance which we love right!
As we "mature" our bodies naturally produce less and lower quality collagen. Therefore, it's important to incorporate collagen into our diets, be it through what we eat or drink.
The process of naturally producing the collagen in our body is called procollagen. 
To make this happen two amino acids combine – glycine and proline using Vitamin C in the process. 
Collagen supplements such as powders you put into drinks or on food is all the trend right now.  I have started taking these collagen supplements as I have really noticed over the last few years a difference in my skin.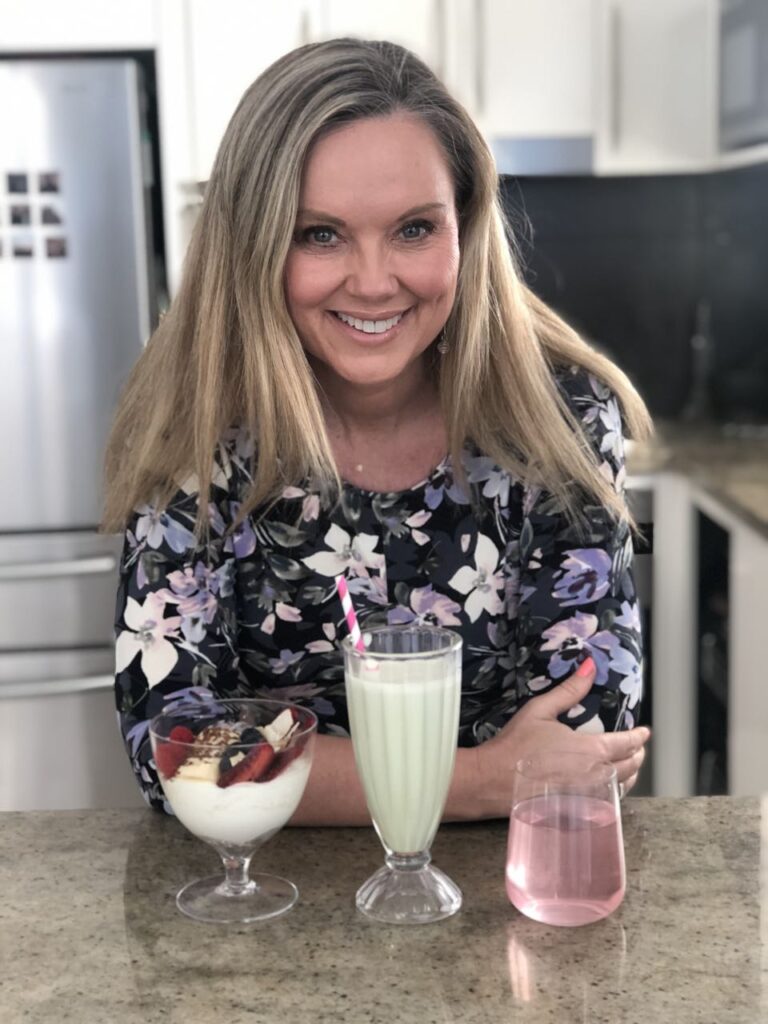 Making different recipes or foods is a fun way to incorporate these powders into our daily routine.  You could try them on a variety of food to mix it up a little or if you are happy with just a lovely drink each morning then take them just mixed with water or your favourite juice
If you have ways you like to take your please pop it in the comments below – I would love to hear it.
The lovely people at Arravite have offered readers of MidLife Fabulous a 20% discount if you use code i08018 at checkout www.arravite.com
Enhance Our Naturally Producing Collagen Collagen Rich Foods
Bone Broth
Chicken
Fish and Shellfish
Egg Whites
Citrus Fruits
Berries
Tropical Fruits
Garlic
Leafy Greens
Beans
Cashews
Tomatoes
Oranges / Mandarins
Lemons
Kiwi Fruits
Lychees
Guavas
Strawberries
Green Capsicum (or Bell Peppers)
Broccoli
Tomatoes
Kale
Green Tea
Here is a list of how much
Vitamin C
is in food type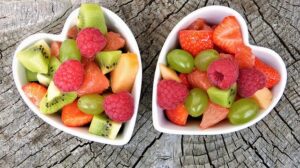 Turkey
Beef
Pork
Seaweed
Soyabeans
Seeds
Nuts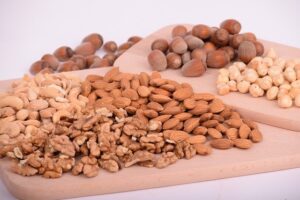 Collagen Face Masks & Eye Masks
Once we have our bodies producing natural collagen on the inside, I love complimenting this by using collagen face or eye mask.
What are the benefits of a collagen face mask and collagen eye mask?
Well apart from feeling great, they give us a boost of hydration from the outside, relishing our skin with moisture and hydration since we leave the mask on for about 20 min it gives us concentrated boost of hydration.
Depending on your skin needs you can get these masks infused with different elements such as Aloe, Aitamin C, Retinol and Hyaluronic Acid.  Y0u will know what your skin needs.
I am a fan of using the under eye masks as I have crepey under eye area and I find them very soothing.  I just buy there at Priceline for $10 for a pack of 3.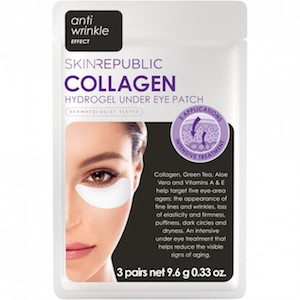 Other Benefits Of Collage
Collagen also provides many other benefits to other parts of our bodies too including to our bones, skin, muscles, hair, tendons and ligaments and it can also be found in cornea, teeth and blood vessels.  It's like a glue that holds everything together and actually the word Collagen comes from the Greek word Greek Kolla – κόλλα which means "glue".
Things That Damage Collagen Regrowth
There are many things in our day to day life that do damage the Collagen regrowth with age being one but refined sugars and carbohydrates damage it's regrowth too so stay away from them as much as possible.
Excess sun – now we need sunlight for Vitamin D but make sure you are putting on your sunscreen and not spending hours on end in the sun.
Smoking – well you just should not smoke full stop right – I think we all know that but this damages the collagen regrowth process too.