My Treatment Today Was For My Rosacea
I finally decided to try IPL treatment on my Rosacea.  Mine is not that bad but it does bother me as I would love to not wear make up every day but my little red nose and cheeks prevent me from going make-up free.  I know people won't be judging me, but it just makes me feel better to cover it up.
 I did a lot of internet research and asked around people I knew who had had IPL and the clinic I decided to make my appointment at was The MediSpa By Matty in Sydney's Double Bay.  Now this is not near where I live, but when working on my face I want the best to do the treatment.  Matty the owner has been in the industry for over 20 years now and is a registered nurse, so I felt comfortable with her and her team.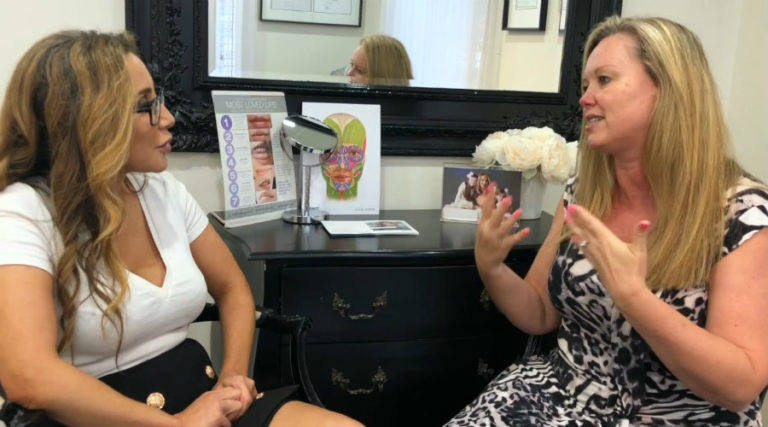 During my consultation with Matty I learnt that with Rosacea it's more about having consistent and regular treatments to maintain the redness rather than a cure.
The space between treatments is purely up to how severe your condition is. Matty suggested for me about every 12-14 weeks.
I was advised when making my appointment to arrive with a cleansed face with no oils or moisturisers or make up on.
When I arrived, I discussed my issues with Matty and what my concerns were.
My main concerns were to bring down my redness and no down time.
IPL was the best treatment decided for me.
I was then taken into the treatment room where I was introduced to Lana who would be performing my IPL treatment today.
Lana then cleansed my face again.
A gel was placed on my face to stop the IPL burning my skin.
Goggles put on me and Lana to protect our eyes from the light.
My treatment started.I was not sure what to expect as I had always thought it would be like that scene in "Sex and The City" where Samantha gets the chemical peel and has the red raw face. However, that could not be further from the truth.  It felt just like a little elastic band being flicked on my face and not painful at all.  Around my nose area was a little more sensitive and I could feel that a bit more than the rest of my face but still very tolerable. Matty told me the extra sensitivity in the nose area was due to more capillaries in that area which is why I'm redder in that area, so if you are redder on your cheeks then the sensitivity will be more in the area where you are redder.
There are different strengths with the IPL machine so Lana starts with a weaker strength and keeps asking how I was feeling and would take the intensity level up if I was feeling OK – the stronger the intensity the better the treatment.
At the end of the IPL I was placed under a LED Infrared light to stimulate collagen in my face.
The treatment time was quite quick – it took about 30 mins for my face from the time the gel was put on until after the red-light treatment was finished.
At the end of my treatment I was not feeling any pain or any additional heat, but everyone's results will differ according to the degree of redness you have.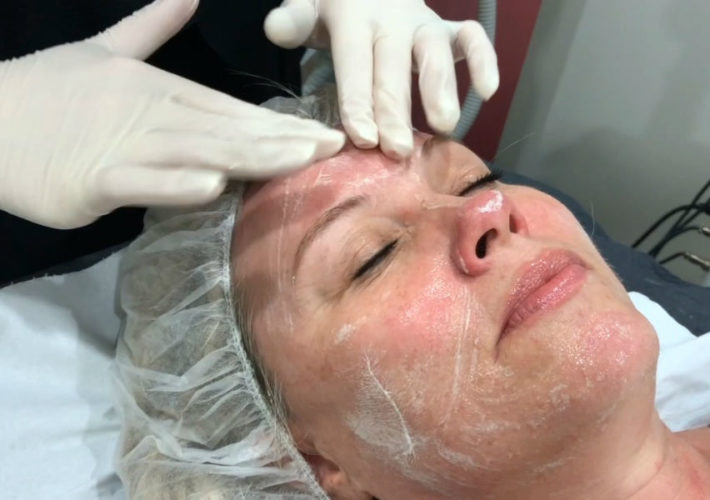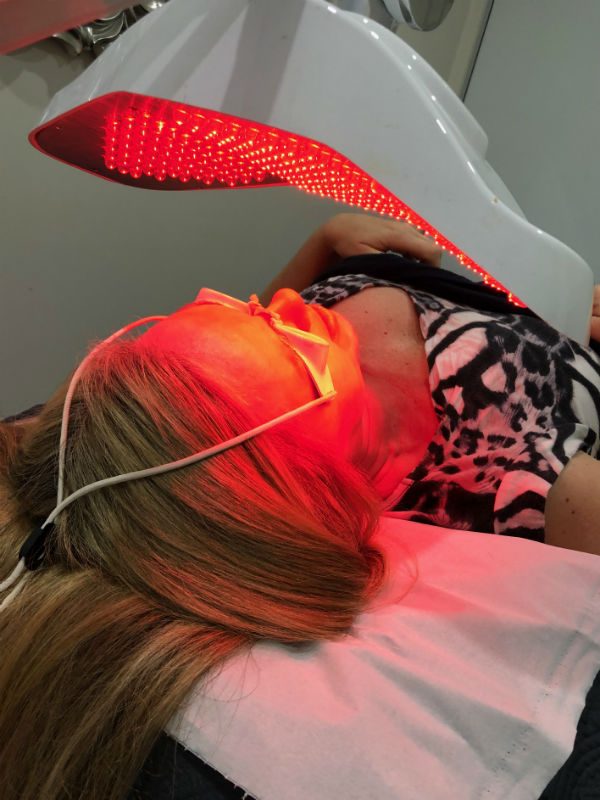 After my treatment I was told to not use any 'active skincare products' – look on the back of your products and look for the words 'active ingredient'.
I should also NOT use a face scrub for about a week.
I must put on my SPF.
I could put on make-up after about an hour if needed and preferable mineral make-up.
My Moisturising Cream for Rosacea
I find that using this Bioderma Sensibio AR cream helps sooth and tame my Rosacea when I use it.
The AR vision is an Anti Redness Moisturiser.
Bioderma also makes a BB Cream that has the Anti-Redness elements in it too
Other areas IPL can help treat
Rosacea
Dark Spot
Pigmentation
Sun damage
Age spots
Mottled pigmentation
Acne
Facial veins
Broken capillaries
Coarse or rough skin
Enlarged pores
Fine lines
Hands
Vascular
Loss of skin tone and elasticity