This simple cocktail is an absolute delight on a hot summer's day!

Delicious and refreshing this one is so easy to make. Serve to your guests as a cocktail, a palate cleanser in between courses, or as an icy cold dessert.
We used white peaches as they are more fragrant and delicate then the yellow variety and combined with the cold prosecco will give your cocktail a beautiful pale pink colour.
Guaranteed your guests will love this one!
6 ripe white peaches
2 tablespoons honey
2 tablespoons caster sugar
250ml very cold prosecco and more for serving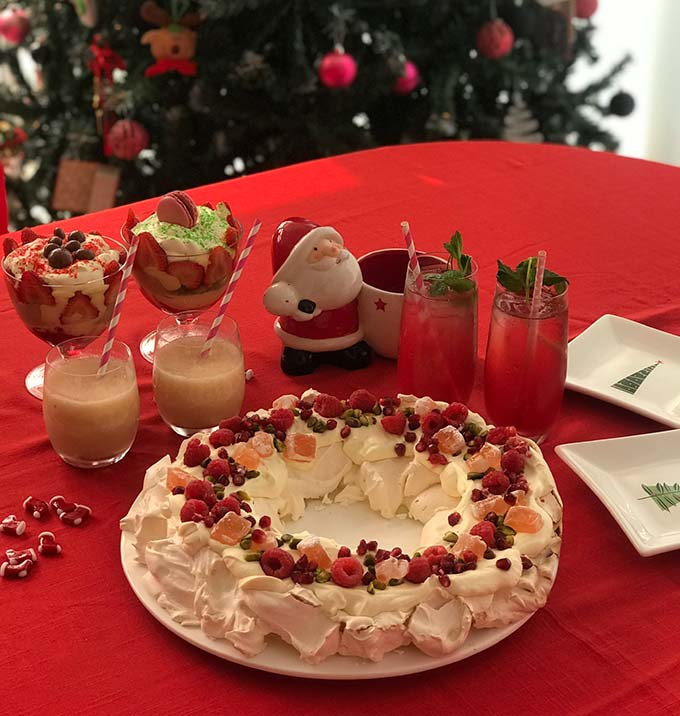 Halve the peaches lengthways, remove and discard the stones and the skins, slice each half into 4 segments and lay on greaseproof paper on a freezer proof tray.
Freeze overnight.
Put the honey into a small saucepan with 2 Tbs of water and place over a medium heat. Stir and add the sugar, bringing to a gentle bubble but not a boil. Set aside to cool.
Place the frozen peach pieces in a blender with the prosecco and the cooled honey syrup and blend until smooth.
Scoop into chilled glasses and serve with a topping of prosecco on each.
Enjoy